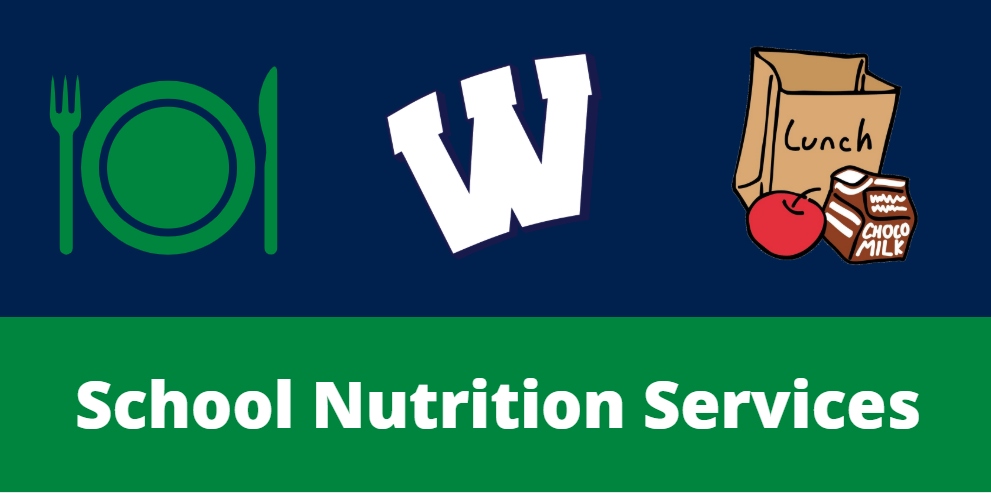 The Weddington High School cafeteria produces healthy and hot meals for our students. Children and families are encouraged to utilize this service. Breakfast is served from 7:30-8:10. Student breakfast costs $1.25, and student lunch costs $2.50 ($.40 reduced price). If you have any questions about the cafeteria or your child's account, please contact our cafeteria manager at 704-708-6266.

Lunches will be held in the cafeteria with students practicing social distancing. One child per table, with tables strategically placed for safety.

Due to changes in school operations with the novel Coronavirus, our lunch service will look different in the 2020-2021 school year. All students that qualify for free or reduced lunches will receive lunch free of charge. For paying students, prices will remain the same at $2.40 for Elementary School lunch and $2.50 for Middle School and High School Lunch. Payments can be made online at the K12 Payment Center. Cash or check payments may be made to the student's account during in person learning days at the cafeteria.

For students learning virtually, meals will be provided for curbside pickup between 11 am- 12 pm at select locations. These meals are for students of UCPS only and those picking up will be required to provide lunch numbers or student numbers for each student in order to receive their lunch. The closest curbside location for pick up to Weddington High School is located at Cuthbertson High School.

For more information, please visit the UCPS School Nutrition Services website.