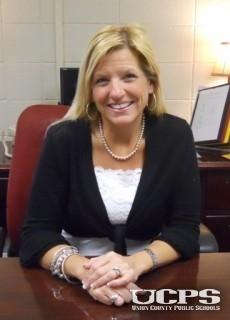 Phone:
Email:
Degrees and Certifications:
Dr.

Candice Boatright

As principal, it is my goal to develop a school culture that is inviting, flexible, collaborative, respectful, innovative and supportive of efforts to improve achievement of all students so that they have the knowledge, skills, and values needed to become successful, globally competitive adults.

I believe that we must all have a respect for diversity and accept that there are multiple paths to knowledge. I also believe that forming and maintaining positive relationships to know our students intellectually, socially and emotionally is most critical in a child's education. Furthermore, to help us succeed, we need to communicate frequently to the parents and the community that they are truly our partners and not intruders in our school.

My career in education includes teaching first, second, and third grade in CMS and UCPS. I also am a National Board Certified Teacher as well. Furthermore, I gained significant experience as assistant principal at Parkwood High School for four years. My background has given me the opportunity to accumulate substantial knowledge that makes me a perceptive and dedicated professional who pays great attention to detail. I utilize a positive and enthusiastic approach each day, because I truly love what I do!