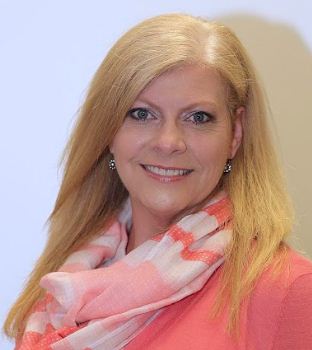 Phone:
Email:
Degrees and Certifications:
Doctorate of Educational Leadership, Wingate Univeristy Education Specialist Degree, Wingate University Masters in Art of Teaching, Wingate University, 2005 National Board Teacher Certification, 2012 Certification for Online Teaching, 2012 Bachelors in Science of Music, Lee University, 1990
Dr.

Gina Chisum

As principal of Indian Trail Elementary, it is my passion to cultivate and facilitate a collaborative, positive learning environment of continuous learning and reflection through systems thinking processes, elevating critical thinking for all school community stakeholders, and building collegial partnerships with all community stakeholders for shared accountability for all learners.

I believe that the constant variable of human kind is that people in general do not care what you know until it is known that you truly care. As a result, it is my educational philosophy that we build relationships with our students so that they know that there are adults in this school community who genuinely care about each child's social, emotional, physical, and intellectual well being. This only happens when parents and educators work in unison to communicate openly and frequently to improve learning for all children.

It has been my honor and privilege to raise two amazing young men who are Indian Trail alumni. I started my educational journey while my children attended school at Indian Trail. I volunteered as their room mom and as a PTO parent. As a substitute and interim teacher, I began to see the impact one could have on learning based on a positive attitude and a little fortitude. As a result, I returned to school at Wingate University and obtained my Professional Educator's License to teach K-6 while serving as an Instructional Assistant at Indian Trail. Once obtaining my license, I taught 2nd, 3rd, and 4th grade. I have also had the privilege of working with Central Services as an Instructional Technology Facilitator. In 2017, I obtained my Education Specialist degree from Wingate University. In 2018, I continued to pursue further learning and obtained a Doctorate in Educational Leadership from Wingate University. These opportunities have enabled me to see how the whole puzzle fits together so that at the center of each working component are our students - no part working in isolation, but each part working in symphonic harmony so that each child is empowered to embrace lifelong learning. My background has helped me to acquire substantial knowledge that makes me intuitive, personally relational, and 21st century driven. It is my joy to be serving my home campus as an educational leader and I can't imagine anywhere else that I would rather be!