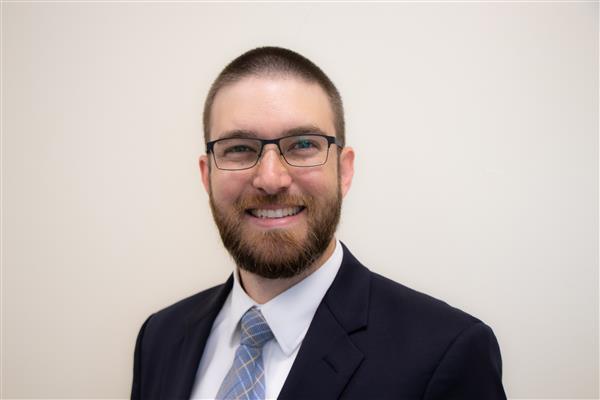 Phone: 704-290-1500
Email:
Degrees and Certifications:
Mr.

Terry Vaughn - Principal

Terry Vaughn Jr. is a native of Illinois and moved to North Carolina as he took over the principalship at Kensington Elementary in July 2019. He has been seeking leadership opportunities since his earliest days and served as student body president of both his middle school and high school. Terry received the Ronald Reagan Leadership Fellowship at Eureka College for his tenure as an undergraduate. The competitive fellowship was awarded based on academic and leadership success and provided a full academic scholarship as well as two internships anywhere in the world while he sought his degree.

Mr. Vaughn has always been passionate about education and serving the underserved/underprivileged, which stems from his grandmother who was a relentless servant leader. While teaching 6th grade math, he went back to school and received his Masters in Educational Leadership from Western Illinois University. His first administrative position was as an assistant principal at Manual Academy in Peoria, IL where he worked at both the middle and high school levels. He then became assistant principal at Metamora Township High School in Metamora, IL before accepting his first position as principal with Union County Public Schools at Kensington Elementary.

Terry is the proud husband of Hillary Vaughn, a rockstar Nationally Certified Counselor who at New Town Elementary, and the adoring father of three loving girls: Dakota, Damara, and Dalayna and one studly boy: Damarius.

His family resides in Waxhaw, near the school, and he appreciates all of the community support.

Principal's Message:

I believe that a school and ALL of its stakeholders must first take care of the physical and mental well-being of students before they begin to address academic growth. I believe every student, staff, parent, and community member has something to bring to the table and can provide a unique perspective to the way we are delivering instruction to our young people. Therefore, I strive to create opportunities that allow me to hear the voices of those the school serves.

Students have amazing minds with unique ideas and it is important that we embrace these thoughts and hear what they have to say versus conforming them to what we know. I believe the content and standards should be the vehicles we use to help students pick up the more critical traits of self-awareness, reflection, personal advocacy, independent thinking, problem solving, ambition, collaboration, communication, and responsibility.