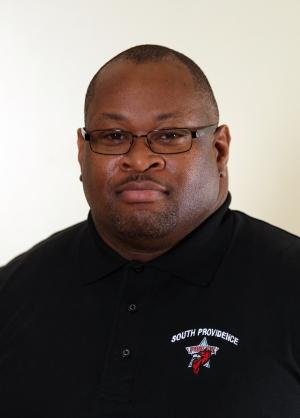 Phone: 704-290-1580
Email:
Degrees and Certifications:
Willie Howard III

Willie Howard has 22 years of experience in education.

He is a native of Miami, Florida and started his career in education with Miami Dade County Public Schools (MCDPS). He has served as Severely Emotionally Disturbed (SED) Teacher at Robert Renick Educational Center (Grades 6-8). He served as a SED Teacher at Miami Jackson Sr. High School (MCDPS January 1995 - 2002).

Mr. Howard served as served as Behavioral Emotionally Disturbed (BED) Teacher at Cochrane Middle School in the Charlotte Mecklenburg School (CMS) District. Mr. Howard served as Assistant Principal of Martin Luther King, Jr. Middle School (August 2005 - April 2010).

Mr. Howard founded (2008) Charlotte's 1st All Boys Private Christian School (The Talented Tenth Boys Academy of NC). As the Chief Executive Officer for The Talented Tenth Boys Academy of NC, Mr. Howard galvanized partnerships with Charlotte Mecklenburg Schools (CMS) to receive Non-Public School Title 1 support for families. Through Mr. Howard's leadership, the Non-Profit Organization received multiple grants from the Dollar General foundation. Mr. Howard also began a great partnership with the Children's Scholarship Fund of Charlotte. Mr. Howard continues to serve on the Board of Directors for The Talented Tenth Boys Academy of NC.

Mr. Howard joined Union County Public Schools (UCPS) as the lead administrator of the Virtual Evening Program located at the Central Academy of Technology and Arts (CATA).

Mr. Howard received his Bachelor's of Science degree and Masters of Science degree from Nova Southeastern University.

Throughout his career, Mr. Howard has enjoyed a vast range of professional development opportunities and is honored to serve the South Providence School community. Mr. Howard is extremely excited about the new menu of course options that South Providence School now provides (Small Engines and Repair, Agriculture/Horticulture and Introduction to Advanced Manufacturing).