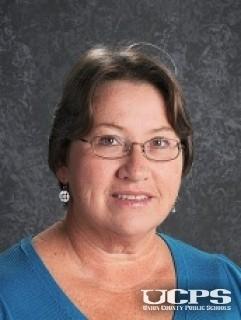 Phone: 704-290-1500
Email:
Degrees and Certifications:
Susan Williams - Assistant Principal

Susan Williams is a Union County native and is happy and proud to be serving in the public school system in which she graduated. She obtained her B.A. in Psychology from Wake Forest University. She finished her language arts, social studies, and gifted licensure at UNCC. She received her certification in Educational Leadership through Wingate University. She has a graduate degree in Educational Media from Appalachian State University. She is a National Board Certified Teacher and a proud member of the Union County's first cohort of Global Leaders. She has worked as a Team 21 member and Model Classroom Teacher to promote and facilitate the use of technology throughout the county. She is excited to serve the community of Kensington Elementary.

When not working at school or attending classes, Mrs. Williams can be found watching baseball, reading, cooking, or gardening. She is married to Jim and has two daughters (Sydney and Samantha) both who graduated from Weddington High School. She loves spending time with her granddaughter, Evie and grandson, Vaden.