Monday – July 24th –Required Fall Sports Parent/Athlete Meeting
7:00 pm in the CATA Auditorium
General Information meeting, followed by team meetings.
All paperwork will be available that night
There will be a notary on hand from 5:30 – 7:00 pm to notarize the Insurance Waiver Form- please arrive by 6:00 if you need this service.

Tryout tickets will be given out at Mr. Niessner's office on:
7/25 – 7/27 – 12:00 pm – 3:00 pm
7/28 – 7/29 – 8:00 am – 11:00 am
7/31 – 12:00 pm – 4:00 pm
*Tryout tickets are required to participate in any sport. Tickets will not be issued if any paperwork is missing.
Any questions please contact Athletic Director Jay Niessner – jay.niessner@ucps.k12.nc.us
Central Academy of Technology & Arts Athletics

If you have any questions, please contact Athletic Director:

Jay Niessner

at 704-296-3088 ext. 7158.

Fall Schedules

(Updated - 7/30/2017)

Athletic Eligibility Paperwork:

Mandatory Paperwork for

ALL PROSPECTIVE ATHLETES:

(UPDATED 5/22/2017)

ALL paperwork besides the physical must be dated after July 1, 2017 for the 2017-18 School Year.

Physicals are good for 395 Days.

The following Athletic Forms MUST be on file with the school Athletic Department prior to tryouts and participation with any athletic team at any time during the academic year.

1. Physical Form

- Complete the first page and the top line on page two and take both pages to your doctor when you go for your physical.

NCHSAA 2017-18 Physical Form

2. The Student Insurance Waiver

form is required for PRE-tryout activities. A new insurance waiver must be on file with the athletic office dated after July 1, 2017 for all athletes for the 2017-18 school year.

UCPS Insurance Waiver

If you need accident insurance for your child please visit this

insurance website

to purchase insurance.

7. 2017-18 UCPS Emergency Info/Medical Release to Treat/ Photo, Video and News Release - UCPS Release Form

If you have any questions about any forms for athletics please contact Athletic Director - Jay Niessner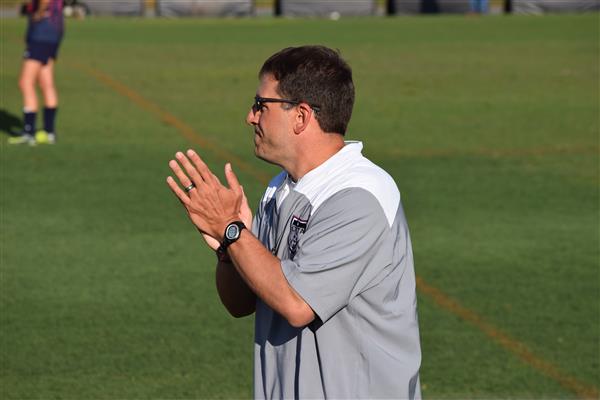 Phone: 704-296-3088 ext. 7158
Email:
Degrees and Certifications:
BA - Catawba College MA - James Madison University
Coach Jay Niessner

Coach Niessner has served as the CATA Athletic Director since the fall of 2013. He is also the head men's & women's soccer coach. Coach Niessner came to CATA in the fall of 2008 and has coached Football, Women's Basketball, Baseball, Men's & Women's Swimming, and Men's & Women's Soccer for the Cougars. In addition to leading the CATA Athletic Department Coach Niessner teaches social studies at CATA.

Prior to coming to CATA Coach Niessner spent five years teaching and coaching at St. Michaels Middle/High in St. Michaels, MD. While at St. Michaels he taught social studies and coached Men's Soccer, Women's Basketball and Softball.