Special Area Remote Learning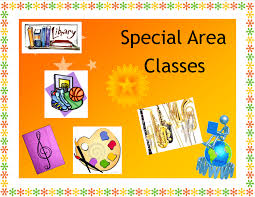 Beginning November 2, 2020 all Special Area classes will offer on-demand content, lessons, and activities located in each class's Canvas course.

There are 6 special area classes with Canvas courses:

Art- Mrs. Keziah

Music- Mr. Michael

P.E.- Ms. Sloop

Brain House- Mrs. Owens

Media- Mrs. Kovach

Guidance- Ms. Pieri

Lessons will be updated regularly, as we move through the Specials rotation in face-to-face classes. All specials lessons and activities are meant to be done on demand and are technically optional, though strongly encouraged, for VA students. There is no set schedule for Specials for VA students so you can do them at any time you wish.

Please let Mrs. Kovach know if you have further questions about accessing Canvas. If you have any questions about a specials class, please contact the teacher by email or Canvas inbox.
Remote Learning Special Area Lessons