Marvin Elementary Media Center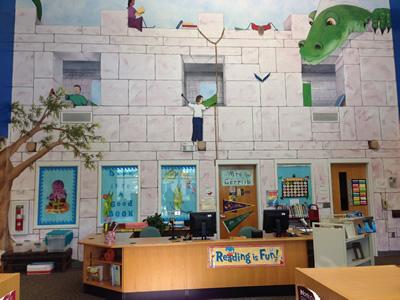 Welcome to Marvin Elementary Media Center!

We have an exciting collection of resources in a variety of formats to support all of our students' needs. Our media center runs on a fixed schedule which means that our Kindergarten through Fifth grade levels visit the media center on a weekly basis where they will receive information literacy instruction and have time to checkout books.

We are always in need of volunteers to help shelve books and there is a sign-up Genius on the PTO web site for registered volunteers.




---
Elementary Battle of the Books Parent Meeting

Does your child love to read? Does your child love to read but may have a hard time finding that 'just right' book? Consider having him/her join Marvin Elementary's Battle of the Books team for the 2018-2019 school year.

If you would like to learn more about our program please consider coming to an informational parent meeting to be held on Tuesday, September 11th from 6:00-6:30pm in the media center.

---

Scholastic Fall Book Fair

Please join us for our Scholastic Fall Book Fair to be held the week of October 15-19th. The fair will be open each day from 7:00am-3:00pm. The fair is open to parents before and after school. We will also have an evening event, so please stay tuned for the date and time.