Marvin Elementary Media Center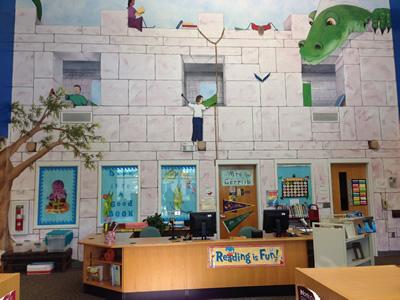 Welcome to Marvin Elementary Media Center!

We have an exciting collection of resources in a variety of formats to support all of our students' needs. Our media center runs on a fixed schedule which means that our Kindergarten through Fifth grade levels visit the media center on a weekly basis where they will receive information literacy instruction and have time to checkout books.

We are always in need of volunteers to help shelve books and there is a sign-up Genius on the PTO web site for registered volunteers.




---
Elementary Battle of the Books Parent Meeting

Does your child love to read? Does your child love to read but may have a hard time finding that 'just right' book? Consider having him/her join Marvin Elementary's Battle of the Books team for the 2017-2018 school year.

If you would like to learn more about our program please consider coming to an informational parent meeting to be held on Tuesday, September 12th from 6:00-6:30pm in the media center.

---

Scholastic Fall Book Fair

Please join us for our Scholastic Fall Book Fair to be held the week of September 18-22nd. The fair will be open each day from 7:00am-3:00pm. Note that parents will not be able to shop the book fair with their children during student lunch times as the cafeteria will be closed to visitors. The fair is open to parents before and after school. We will also have an evening event, so please stay tuned for the date and time.