Fairview's guidance counselor is Mrs. Rachel Seighman. Mrs. Seighman provides counseling to students on an as-needed basis. She also has implemented many programs throughout the school to focus on and highlight the good in every student, thus building their self-esteem.

How can I see the counselor?

Students can fill out a guidance sheet and drop it in a confidential drop box (guidance sheets can be found in each classroom)
Teachers can refer students who might benefit from discussing issues with Mrs. Seighman
Parents can contact Mrs. Seighman if they feel their child may have concerns that she could help address

Confidentiality Statement


School counselors recognize their primary obligation for confidentiality is to the student but balance that obligation with an understanding of the family or guardians' legal and inherent rights to be the guiding voice in their children's lives (ASCA Code of Ethics).

The role of the school counselor in regards to confidentiality is:

To support the students right to privacy and protect confidential information received from students, the family, guardian and staff members
To explain the meaning and limits of confidentiality to students in developmentally appropriate terms
To provide appropriate disclosure and informed consent regarding the counseling relationship and confidentiality
To inform students and the family of the limits to confidentiality when: Student poses a danger to self or others, Court ordered disclosure, Consultation with other professionals in support of the student i.e. colleagues, supervisors, treatment teams, and other support personnel
To keep personal notes separate from educational records and not disclose their contents except when privacy exceptions exist
To seek guidance from supervisors and appropriate legal advice when their records are subpoenaed
To assert their belief that information shared by students is "confidential" and should not be revealed without the student's consent
To adhere to all laws protecting student records, health information, and special services (i.e., HIPAA, FERPA, IDEA)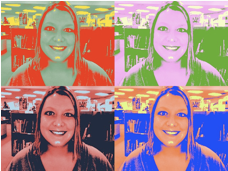 Phone:
Email:
Degrees and Certifications:
Mrs.

Rachel Seighman

I moved here from Pennsylvania in January of 2000 with my husband. I earned my Master's Degree from West Virginia University in Rehabilitation Counseling and later took additional Master's level courses in North Carolina to obtain my certification in School Counseling. I recently obtained my Administrative license from Wingate University. This is beginning my 10th year as a School Counselor at Fairview Elementary. I have 2 daughters ages 7 and 4 1/2. My oldest attends school at Fairview and is in the 2nd grade. My youngest is in pre-school and will attend school here next year.