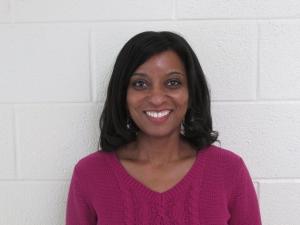 Phone: 704-290-1559 Extension: 3612
Email:
Degrees and Certifications:
Mrs.

Kinardi Burley

Welcome! My name is Mrs. Kinardi Burley and I am the school counselor at Shiloh Valley Primary School. I take pride in serving you and look forward to a positive and productive year. Trust that I will do all I can to insure that your experience at SVPS is one that you will cherish and reflect on positively for the rest of your life. During the year, I will work with children individually, in small groups, and in classroom guidance lessons. Referrals for short-term individual counseling and small group counseling can be made by parents, teachers, administrators, and students.
Shiloh Valley Primary Character Education

When you enter a school where Character Education is promoted, you see evidence of a positive learning environment. You find an atmosphere of mutual caring and respect. At SVPS, students are challenged to learn and demonstrate a character trait that promotes positive behavior and successful student achievement.

Character Words for the Month:

| | |
| --- | --- |
| August/September | Dedication |
| October | Respect |
| November/December | Courage |
| January | Citizenship |
| February | Thoughtful |
| March | Compassion |
| April | Responsibility |
| May/June | Perseverance |

TERRIFIC KIDS PROGRAM

The Terrific Kid Program at Shiloh Valley Primary School is a program that honors students that display or exemplify the character education trait for that month. One student is chosen by his/her classroom teacher three times a year to receive this award. The program is sponsored by the Kiwanis Club of Union County.

Helpful Websites

What Does Our School Counselor Do?

Individual Counseling
Small Group Counseling
Classroom Lessons
Terrific Kid's Character Education Program
Conflict Resolution
Holiday Food/Toy/Coat Drive

Individual Counseling

Students may work with the counselor individually for a variety of reasons, such as: anxiety, friendship problems, behavior problems, organization, study skills, self -control, grief and loss, divorce/separation, and coping with stress.

Small Groups

Small group counseling is offered for students in all grades. Groups will be formed based on the needs of the students. Some areas of focus will include:

friendship/social skills
anger management
changing families
bullying awareness

Classroom Guidance Lessons

The counselors will work with all students through monthly classroom guidance lessons. Topics that will be covered include:

bullying awareness
friendship/teamwork building
decision making
tattling versus reporting
responsibility
personal safety
career awareness
test taking skills
study skills

Confidentiality Statement

School counselors recognize their primary obligation for confidentiality is to the student but balance that obligation with an understanding of the family or guardians' legal and inherent rights to be the guiding voice in their children's lives (ASCA Code of Ethics).

The role of the school counselor in regards to confidentiality is:

To support the students right to privacy and protect confidential information received from students, the family, guardian and staff members

To explain the meaning and limits of confidentiality to students in developmentally appropriate terms

To provide appropriate disclosure and informed consent regarding the counseling relationship and confidentiality

To inform students and the family of the limits to confidentiality when: Student poses a danger to self or others, Court ordered disclosure, Consultation with other professionals in support of the student i.e. colleagues, supervisors, treatment teams, and other support personnel

To keep personal notes separate from educational records and not disclose their contents except when privacy exceptions exist

To seek guidance from supervisors and appropriate legal advice when their records are subpoenaed

To assert their belief that information shared by students is "confidential" and should not be revealed without the student's consent

To adhere to all laws protecting student records, health information, and special services (i.e., HIPAA, FERPA, IDEA)