Student Support - School Counseling
Internet Services:

If families DO NOT have existing internet services and have a K-12th grader and/or a college student living in their home, they qualify for 60 days of FREE INTERNET and WiFi service. The family would just need to call Spectrum at 1-844-488-8395 to access the special.

Helpful Documents:

Social Emotional Learning Activities


Social Emotional Learning Activities for K-2


Social Emotional Activities for 3-5

Hello Unionville Families, March 23, 2020

I hope everyone is doing well and is healthy. I miss seeing your children so much! I know that this is a stressful and uncertain time and that we all have different needs and situations. If you or your child needs additional support, please email me at stacy.burnette@ucps.k12.nc.us . I am checking my email daily and will respond within 24 hours. We also have our two social workers and mental health therapist available for support as well.

I will be reaching out to our teachers later today, to have them send out more specific resources to you via their class email.

Please tell your children that I miss them and that I'm thinking of them and send my love!!

Love,

Mrs. Burnette

For more immediate support,

please feel free to use the following resources:

Optumhas a toll-free 24-hour Emotional Support Help Line at 866-342-6892 for people who may be experiencing anxiety or stress around COVID-19.
Cardinal Innovations(mental health referrals-multiple languages) 1-800-939-5911.
Mobile Crisis1-866-275-9552
The National Suicide Prevention Hotline(1-800-273-TALK) offers free and confidential support for people in distress, prevention and crisis resources 24/7. Text HOME to 741741 to connect with a Trained Crisis Counselor 24/7.

---

School Counseling:

Demonstrate a positive attitude toward self as a unique and worthy person.
Gain life-planning skills that are consistent with needs, interests, and abilities.
Develop responsible social skills and an understanding and appreciation of being a contributing member of society.
Demonstrate an understanding and appreciation of the life-long process of learning, growing, and changing.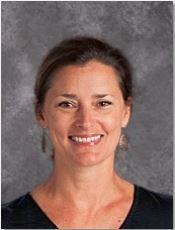 Phone: 704-296-3055
Email:
Degrees and Certifications:
Mrs.

Stacy Burnette

Stacy Burnette has worked in the field of education for 19 years, with 18 of those years being in Union County Public Schools. She graduated from the University of North Carolina at Chapel Hill in 1997 with a BA degree in Middle Grades Education. Stacy taught middle school Social Studies and Language Arts for five years. She then attended the University of North Carolina at Charlotte and graduated with an Advanced Master's Degree in School Counseling in 2007. Since then, she has worked as a school counselor at both the elementary and middle school levels.

Stacy lives in Unionville with her husband and three children. She enjoys reading, traveling, and spending time with her family and friends.
Confidentiality Statement

School counselors recognize their primary obligation for confidentiality is to the student but balance that obligation with an understanding of the family or guardians' legal and inherent rights to be the guiding voice in their children's lives (ASCA Code of Ethics).
The role of the school counselor in regards to confidentiality is:

To support the students right to privacy and protect confidential information received from students, the family, guardian and staff members
To explain the meaning and limits of confidentiality to students in developmentally appropriate terms
To provide appropriate disclosure and informed consent regarding the counseling relationship and confidentiality
To inform students and the family of the limits to confidentiality when: Student poses a danger to self or others, Court ordered disclosure, Consultation with other professionals in support of the student i.e. colleagues, supervisors, treatment teams, and other support personnel
To keep personal notes separate from educational records and not disclose their contents except when privacy exceptions exist
To seek guidance from supervisors and appropriate legal advice when their records are subpoenaed
To assert their belief that information shared by students is "confidential" and should not be revealed without the student's consent
To adhere to all laws protecting student records, health information, and special services (i.e., HIPAA, FERPA, IDEA)