Return to Headlines
Back to school tips to help students and parents adjust to the upcoming school year
Back to school tips to help students and parents adjust to the upcoming school year
The unprecedented 2020-2021 school year was one for the books. Many students spent the year at home learning remotely and others may not have attended school full time the entire year.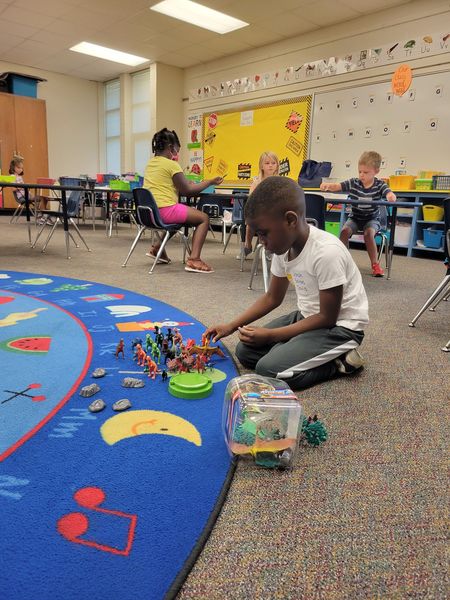 As we welcome new and returning students, we want to provide a few practical tips from Sun Valley High school counselor Nichole Jackson to help families prepare for the 2021-2022 school year.
1. Establish a regular schedule and routine
Ms. Jackson suggests a week before school starts, establish a schedule so that students can go to bed earlier and get up earlier. Being well-rested and getting a good night of sleep is an important way to be prepared for the school day.
2. Check email and communication from your child's school
It is important to stay up to date with the information coming from your child's school and district offices. Many frequently asked questions such as bell schedule changes and COVID protocols can be found in communications sent out by the schools prior to the first day of school. From starting pre-K or preparing for your child's last year of high school, there is an abundance of information to start each school year. Click here to check out the UCPS 2021-2022 back-to-school resources and information page to help ease the process.
3. Follow your school's social media accounts
Another great way to make sure you have up-to-date information is to follow your school's social media accounts. Each school has its own social media accounts, and it is easy to find and follow so you don't miss out on any important information. UCPS school counseling departments are also on social media to help the community stay informed.
4. Students, don't be afraid to ask questions
Students are strongly encouraged to ask questions. If you don't understand something or need further information don't hesitate to ask your teacher for help. Communicate with your teacher when you have a question or concern.
5. Student involvement
UCPS is proud to offer a variety of extracurricular activities for students in all grade levels. Students are encouraged to join clubs, athletic teams, leadership organizations and service groups.
"When you're connected to the school and have something else to look forward to, it gets you excited to come to school each day. It also gives you the opportunity to meet students that are outside of your normal group of friends," said Ms. Jackson. She looks forward to getting back in person with students and being able to connect and see them in the hallways. For more information, visit your school's counseling webpage.
Published August 11, 2021