Return to Headlines
#UCPSGrads: CATA senior Jake Karas and Cuthbertson High senior Josh Cureton
For the UCPS Class of 2020, the end of their senior year looks drastically different from what they expected. The COVID-19 pandemic and school closure have changed traditional senior celebrations -- proms, yearbook signings, high school graduations and other end-of-the-year ceremonies, etc. -- that mark the end of their high school career.
As more than 3,000 UCPS seniors prepare to close the chapter on high school and embark on the next stage of their lives, UCPS honors and celebrates their academic and personal achievements.
Over the next four weeks, we'll honor a senior at each UCPS high school by celebrating their plans for the future and reflections on their time in high school.
Keep reading to find out how CATA senior Jake Karas and Cuthbertson High senior Josh Cureton will take the lessons they've learned in high school and make their mark in the world.
---
Central Academy of Technology and Arts senior Jake Karas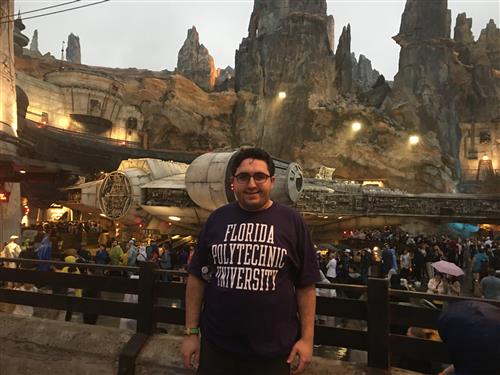 Going to a new high school can be a nerve-wracking experience for any freshman. But for a student on the autism spectrum, it can also come with an added set of unique challenges.
With the support of his classmates, teachers and administrative staff, coupled with his own drive and determination, CATA senior Jake Karas has not only excelled in CATA's Pre-Engineering Academy – he has thrived in ways he never could have imagined.
As his time in high school comes to a close, Jake is already setting his sights on the next chapter in his life: studying engineering at Florida Polytechnic University.
After graduating from college, Jake hopes to fulfill his dream of becoming a Disney Imagineer. Walt Disney Imagineers design and build Disney theme parks, resorts, attractions, and cruise ships worldwide as well as oversee the creative aspects of Disney games, merchandise product development and publishing businesses.
This is what Jake had to say about his time at CATA and his plans for the future:
On why he enrolled in CATA: I've always been interested in engineering so CATA's Pre-Engineering Academy was the number one reason why I wanted to attend the school. Also, CATA was a great opportunity for me to start fresh and reinvent myself. It wasn't until my freshman year at CATA that I had the opportunity to make real friends – and that means a lot to me. Everyone was so supportive.
On how CATA's Pre-Engineering program prepared him for college: The Pre-Engineering Academy was everything I dreamed of and then some. It prepared me for the real world and taught me how to think like an engineer. We weren't just doing math problems. We worked on real-world problems that I could actually see myself working on during my career.
On his plans for the future: I'm very excited to go to Florida Polytechnic University. It's pretty much the college version of CATA, so it's going to be great. I've been fascinated with becoming an engineer and Disney Imagineer since I was three years old. It'll be a new change, and possibly a challenge, but I know that I can do it.
On reflecting on the past four years: I almost said no to going to CATA because I was nervous about what it would be like for me. Ms. Lawson convinced me otherwise and brought me into a path of success. The entire school – and in particular all of my engineering teachers – has played a big role in my success. I have succeeded in a number of different ways that I didn't even expect. CATA changed the path of my life.


---
Cuthbertson High – Josh Cureton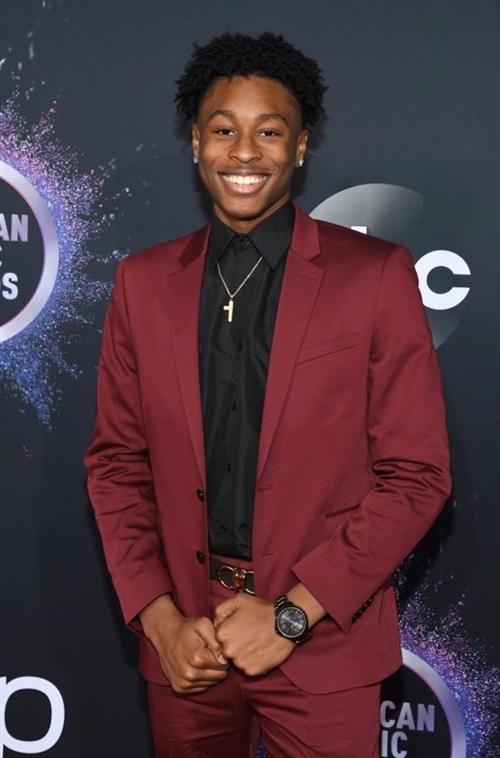 Cuthbertson High senior Josh Cureton is widely known as a TikTok superstar.
During the past year, his comedic skits, dance choreography and reflections on social justice have gone viral and even earned him a spot on the American Music Awards red carpet.
But Josh is also more than just a social media sensation with millions of followers. He's a standout student who is involved with extracurricular activities and honor societies, plays varsity basketball and takes advanced level coursework. Academically, he consistently ranks among the top students in his class every year.
As Josh prepares to attend the University of Miami this fall, this is what he had to say about his time at Cuthbertson High:
On how he juggles academics, social media, extracurriculars and more: Basketball is my main extra-curricular activity. I'm also in National English Honor Society, Math Honor Society, Science Honor Society and Student Council. On top of that, I'm very active on social media. Time management is really important to me. If you want it enough, you'll do it. I just had to learn how to prioritize everything and make it work.
On walking the red carpet at the American Music Awards: When Tik Tok started to blow up, the American Music Awards wanted to feature a diverse group of people from that platform. At the time, I was one of the top black creators on TikTok. They approached me and said they wanted to work with me. On the red carpet, I was nervous because I had to do interviews. But I had my mom right there so I wasn't nervous as I would have been.
On his plans for the future: I will attend the University of Miami on a full academic scholarship and I'll be allowed to have full academic freedom to pick which classes I want to take. Miami will be a great place for me to continue my social media career and get a great education. Right now, I plan to major in political science on a pre-law track to become a lawyer in the future. I also want to continue to pursue social media in the future and possibly get into acting.
On what he will miss most about his time in high school: I'll really miss my teachers and friends. I had a really close relationship with my teachers. When I arrived at Cuthbertson High, it felt like home and everyone truly embraced me. I'm going to miss my teachers and my friends.