Return to Headlines
May and June John H. Crowder Service Award recipients recognized
The May and June John H. Crowder Award was presented to a graduate from Central Academy of Technology and Arts and to a graduate from Cuthbertson High during the June 9 Board of Education meeting. Students who receive this award are academically successful and have an established history of community service.
May recipient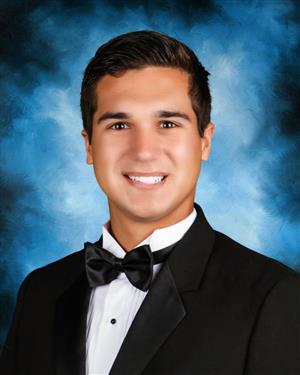 Caleb Patrick Huff was a proud member of CATA's medical academy and a decorated and committed Boy Scout, having earned the Order of the Arrow and the Eagle Scout honors.
Caleb was CATA's varsity swim captain for the past two years. His incredible ability to develop community among his teammates contributed to the young team's success and significant presence in the Rocky River Conference, Western 3A Regionals and the North Carolina 3A State Championship Meet.
Caleb was a founding member of CATA's Canine Club and served as its president for two years. In addition to several donations to local pet shelters, this animal-loving group, led by Caleb, donated funds to purchase police safety vests for local law enforcement canine units. As part of his Eagle Scout Project, he combined his love of hounds and badges by designing and manufacturing boxes for the Matthews Police Department Drug Canine Unit, saving them thousands of dollars.
Caleb plans to study human biology at North Carolina State University this fall.
June recipient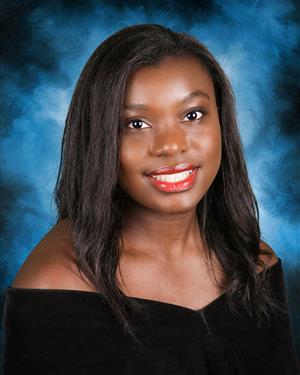 Sarah Baldwin was an outstanding Cuthbertson High School student who demonstrated academic excellence and actively served in her school and community.
Sarah competed in athletics as a varsity cheer captain and a competitive gymnast in state, regional and national competitions. She was a member of Beta Club, Fellowship of Christian Athletes, National Honor Society, Student Council, International Thespian Society Officer, Principal Advisory Board and president of Bridge the Gap at Cuthbertson.
Sarah has volunteered in the children's ministry at her church, tutored students and provided meals for the homeless. She has also brought joy and kindness to assisted living residents through entertainment and activities. Even during COVID, her community service continued by writing and distributing personalized cards to the facility residents. Sarah exemplifies the real spirit of a Cavalier.
Sarah plans to attend Washington University.
06/09/2022