UCVirtual Student Honorees
#VirtuallyAwesome Students of the Six Weeks 10/14/20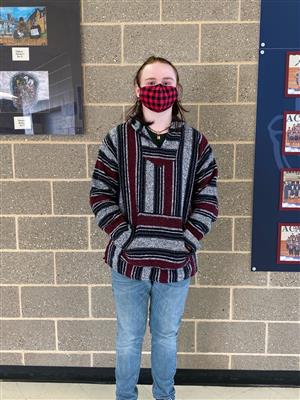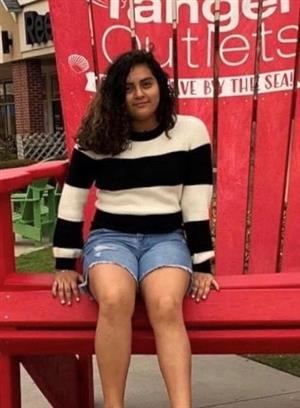 Union County Virtual is excited to announce our #VirtuallyAwesome Students for the first six weeks grading period. We are proud to recognize 12th grader Benjamin Seaford of CATA and Kayla Luna-Maldonado, a 9th grader at Forest Hills High School. They are both outstanding students!
Benjamin is taking Multicultural Women's Studies with Mrs. Candace Starnes. Mrs. Stanres stated, "Benjamin Seaford is the first male to take UCV's Multicultural Women's Studies course because he hopes the course will make him more informed to become a 'better ally in the pursuit for equal rights and opportunities for women.' Not only has he consistently turned in detailed work on time, but his insights and reflections in assignments have added important depth to our class discussions." We are so happy that Benjamin has the opportunity to be in this class and a part of the class culture!
Kayla is currently taking English I Honors with Mrs. Jill Grossoehme. Mrs. Grossoehme had this to say about Kayla's class performance, "Kayla logs in and completes her English I assignments before I even get logged in. She turns in super work. She also attends live meetings when she has questions and when we have a post assessment review session. She had absolutely no late assignments submitted the first six-weeks." Kayla is a freshman this year and is a full time virtual student. We are so excited to see all the things she will accomplish in her high school years!
Benjamin and Kayla both received a #VirtuallyAwesome Certificate and UCVirtual #VirtuallyAwesome t-shirt to recognize them as outstanding students. We are extremely proud to honor these students and their achievements, they are truly #VirtuallyAwesome!
Please follow our Twitter account @UCVirtualNC to stay informed about our program,
get important updates, and to help celebrate our students and teachers.