How does the counselor assist students?

Individual Counseling: A student meets with Mrs. Williams to discuss academic, social, or personal concerns that might be interfering with school success.
Group Counseling: Students meet weekly with Mrs. Williams to discuss similar concerns and to support one another. Parental permission must be obtained prior to participating in group counseling. Group topics include: divorce, loss and grief, study skills, anger/conflict management, test anxiety, and social skills.
Classroom Guidance: Mrs. Williams meets with classes to work on academic, social, and career-related skills.

How are students referred for counseling?

Students may fill out a counseling referral sheet (which can be found in the box outside of the counselor's office) or ask their teacher to see Mrs. Williams.
Parents may call and speak to Mrs. Williams requesting that their student be seen for counseling.
Teachers may refer a student about whom they are concerned.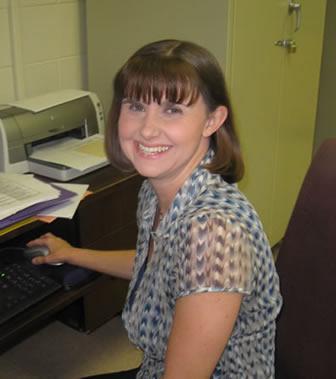 Phone:
Email:
Degrees and Certifications:
Kathryn Williams

My name is Kathryn Williams and I am the school counselor at Waxhaw Elementary. I love working with the students, parents and staff at our school. My goal as a school counselor is to help students succeed both in academics and in life. I want all students to strive to reach their greatest potential.
Confidentiality Statement

School counselors recognize their primary obligation for confidentiality is to the student but balance that obligation with an understanding of the family or guardians' legal and inherent rights to be the guiding voice in their children's lives (ASCA Code of Ethics).

The role of the school counselor in regards to confidentiality is:

To support the students right to privacy and protect confidential information received from students, the family, guardian and staff members
To explain the meaning and limits of confidentiality to students in developmentally appropriate terms
To provide appropriate disclosure and informed consent regarding the counseling relationship and confidentiality
To inform students and the family of the limits to confidentiality when: Student poses a danger to self or others, Court ordered disclosure, Consultation with other professionals in support of the student i.e. colleagues, supervisors, treatment teams, and other support personnel
To keep personal notes separate from educational records and not disclose their contents except when privacy exceptions exist
To seek guidance from supervisors and appropriate legal advice when their records are subpoenaed
To assert their belief that information shared by students is "confidential" and should not be revealed without the student's consent
To adhere to all laws protecting student records, health information, and special services (i.e., HIPAA, FERPA, IDEA)