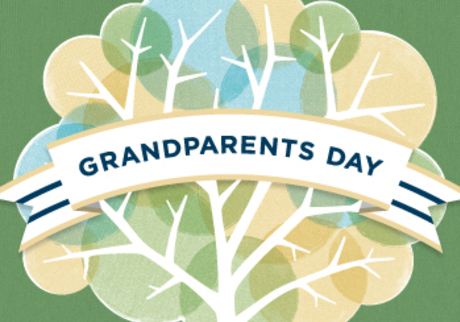 We are so excited about our annual grandparent/grandfriend's day!
Kindergarten, First and Second Grade will have their Grandparent's Day on Thursday, September 27th.
Third, Fourth and Fifth will have their Grandparent's Day on Friday, September 28th.
PTO will be sending home a flyer with a portion that will need to be filled out and returned to school.
Please fill out the form completed with the following information:
names of the grandparents/grandfriends who will be visiting, the student they will be visiting as well as grade level and teacher name. Please also indicate which day the grandparent will be visiting.
All grandparents/grandfriends will follow the following check in procedures:
Grandparents will be greeted at PTO welcome table (set up right outside of the main entrance). They will show their ID at the grade level check in table (organized by last name).
Once their ID and the PTO "guest list" and approved volunteer list has been crossed check, they will be given a grandparents' day visitor sticker.
Grandparents will be allowed to enter the buiding 15 minutes prior to lunch. Grandparents are allowed to wait by the teacher's classroom quietly until students are ready for lunch.
We strongly discourage grandparents/grandfriends from checking out students early from school. However, if grandparents are checking their child out, they will be required to check them out from the office.