Return to Headlines
UCPS announces 2023-2024 Principal of the Year finalists
On April 6, during a principals' meeting, the five 2023-2024 Principal of the Year finalists were announced. As the names were called out, the room was filled with applause and cheers. These exceptional school leaders were selected from a pool of talented principals across the district who have demonstrated outstanding leadership, innovation, and dedication to their school communities.
Successful school leaders understand the importance of building community, collaboration and empowering others to achieve their goals. The five finalists encompass these characteristics and are being honored because of their focus on student achievement and their commitment to creating a positive school culture.
One finalist will be named the 2023-2024 Principal of the Year during an awards program May 4.
"I believe UCPS has the best principals in the state," said Superintendent Dr. Andrew Houlihan. "These finalists are true leaders and they are to be celebrated. Their unwavering dedication to providing students with a quality education, keeping our schools safe and growing teachers is unmatched. I am grateful for their service to Team UCPS."
Congratulations to the following Principal of the Year finalists: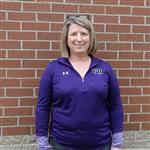 Dr. Kim Fisenne – Porter Ridge High
Dr. Kim Fisenne has been the principal at Porter Ridge High since 2018. Dr. Fisenne has served as a high school principal for the past nine years as well as assistant principal in both elementary and high schools. She began her education career as a science teacher in a neighboring county and prior to that worked in a research laboratory studying genetics. During the 2012-2013 school year, she was named UCPS Assistant Principal of the Year, and during her teaching years, she was named West Charlotte Teacher of the Year. During the 2013-2014 school year, Dr. Fisenne was recognized by the North Carolina Association of Student Councils as Richard Cansler Administrator of the Year.
Dr. Fisenne is a graduate of Hobart and William Smith Colleges, the University of Phoenix and Wingate University.
"To be an effective leader, you have to listen to students and staff about what their vision is and find some commonality on the things we can focus on together. Then let them fly with it. At the high school level, our students, once they are done with us, go off to be adults and have to be independent. This gives them a great opportunity for practice to dig inside and see what they are passionate about, develop plans and lead. Both students and staff are vital to in making sure we stay on mission and are part of determining what that mission is."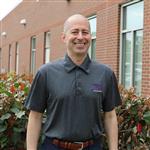 Dr. Brian Patience – Porter Ridge Middle
Dr. Brian Patience has been the principal at Porter Ridge Middle since 2015. He served as an assistant principal at the school for several years before becoming principal. Before becoming a part of the Porter Ridge community, Dr. Patience served as an assistant principal at Monroe High and Weddington High for two years each. He started his educational career as a math teacher in Charlotte-Mecklenburg Schools.
Dr. Patience is a graduate of the University of North Carolina at Greensboro, the University of North Carolina at Charlotte and the State University of New York.
"An effective leader is someone who is a relationship builder and problem solver. My philosophy focuses on building those relationships and making sure everyone is involved in implementing whatever initiative we have in our school. It's also about trust and being supportive and encouraging."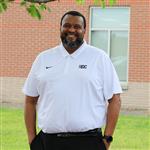 Adrien Porter – Union County Early College
Adrian Porter has been the principal at the Union County Early College since 2020. Prior to coming to UCEC, Porter served as a business teacher and assistant principal at Forest Hills High School. He was also the Site Administrator for the pilot program at Union County Technical Academy. As a classroom teacher, Porter was awarded teacher of the year at Forest Hills High School along with being named a Career and Technical Education Unsung Hero. As an administrator, he has been a part of numerous initiatives that have made a positive impact on teaching and learning.
Porter is a graduate of South Carolina State University and the University of Phoenix.
"What makes a good leader is having positive relationships with your students, staff, stakeholders and community. I always believe in leading by example and being a role model."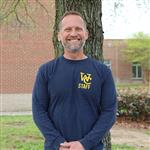 Dr. Mike Henderson – Wesley Chapel Elementary
Dr. Mike Henderson has been the principal at Wesley Chapel Elementary since 2017. Following his tenure as a teacher and headmaster at a mission school in Malawi, Africa, Dr. Henderson dedicated himself to training adults with intellectual disabilities to become productive members of their communities. He then went on to teach at elementary and middle schools in Charlotte, before becoming an assistant principal at the newly opened Porter Ridge Elementary in 2004. Dr. Henderson served as principal at Shiloh Elementary from 2006 to 2011 and later as principal at Wingate Elementary from 2011 to 2017.
Dr. Henderson is a graduate of Edinboro University, the University of North Carolina at Charlotte and Wingate University.
"To be an effective leader you have to start with listening. You have to understand your people, whether it's the adults you are working with or the children you are working with. You have to learn the ins and outs of any given situation before you make decisions. Being flexible with how you lead is important because it is not one-size-fits-all. While I may prefer certain ways of leading or methods, I have to adapt what I do to the strengths and needs of my staff and our students.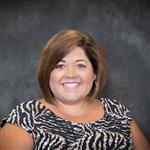 Jennifer Parker – Rea View Elementary
Jennifer Parker has been the principal at Rea View Elementary since 2018. She was an assistant principal at Sun Valley Elementary in 2015. She worked as a literacy facilitator in 2008, with a focus on grades three to five. Parker focused on differentiating curriculum while working with beginning teachers by creating and implementing professional development to meet the needs of both teachers and students. In 2006, Parker decided to move to middle school to teach English language arts, teaching sixth and eighth grade.
Parker is a graduate of the University of North Carolina at Greensboro, the University of North Carolina at Charlotte and Gardner Webb University.
"An effective principal is someone who knows how to build relationships with their stakeholders and can communicate and execute plans to continue to move their school forward. A positive school climate is the foundation of a quality education. I know my school can continue to grow by fostering a collaborative culture based on shared goals and relational trust. This safe environment enables us to be creative while continuously seeking opportunities to meet the needs and challenges of our students in the 21st century."
04/06/2023