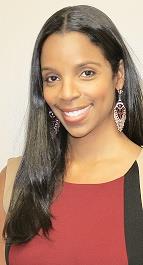 Phone:
Email:
Degrees and Certifications:
Vicki Merritt

Vicki Rose Merritt comes to the Union County Public Schools with a rich educational background. She has over 20 years of diversified educational experiences that range from classroom teaching to instructional leadership on the elementary, middle and college levels.

Her experience spans to the public, nonprofit, as well as community organizations: 90/90/90 Schools, Honor Schools of Excellence, and Schools of High Growth. Ms. Merritt has received district, state and national recognition as an educator throughout the years. Her proven ability to effect change, through her natural way of connecting with stakeholders and love for her work, is one of her most striking characteristics.

Ms. Merritt's educational motto is "I have a passion for teaching and learning that can't be quenched by mediocrity." She believes that the quality that best describes her as a leader is 'balanced'.

Ms. Merritt works to build a school culture that is warm and inviting to the communities that she serves. She hopes to continue to cultivate this as Principal of Central Academy of Technology & Arts. Ms. Merritt believes in 'leading by example' in supporting the diverse needs of her student population.

Ms. Merritt is delighted to join the CATA family!