Media Center
Welcome to the Parkwood High School Media Center!

Meet the Library Staff

General Information

Media Center Hours: Mon. - Fri., 8:00 a.m. - 3:30 p.m. (longer hours may be available upon request)

Most Used Resources

Links for Students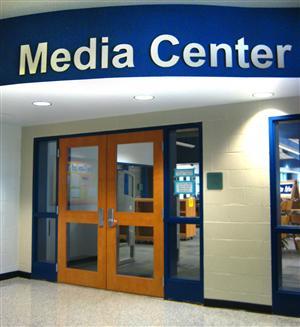 Use these websites to find pictures and music for your school projects.

Web 2.0 Tools for Projects

Canva - Create visual content that looks professional.
WeVideo - Online video editor & maker
Adobe Spark - Create graphics, collages, flyers, videos and animations that look professional in just a few taps.
Prezi - Prepare a multimedia presentation.
Lino - Sticky and photo sharing
Padlet - Online notice board creator
Animoto - Use digital photos to create a video.
Fodey - Generate an original newspaper clipping and more.
Glogster - Create a digital, interactive poster.
Kizoa - Make a video from pictures.
Quizlet - Make or use flash cards from a variety of subject areas.