Return to Headlines
Weddington High senior Carly Rauch named Youth of the Year for Salvation Army Boys & Girls Clubs of Greater Charlotte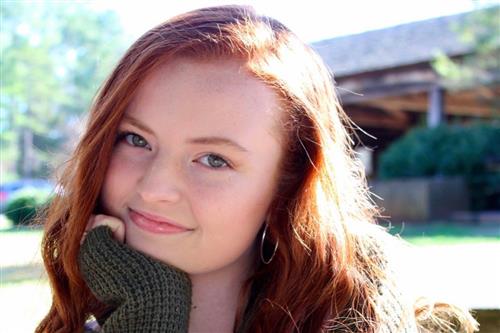 Weddington High senior Carly Rauch knows the importance of giving back.
For the past two years, she's been a regular fixture at the Boys & Girls Club of Monroe where she often spends her time mentoring and interacting with the students.
In fact, it is that dedication and commitment that ultimately led Carly to win the coveted title of Youth of the Year for Salvation Army Boys & Girls Clubs of Greater Charlotte. Carly is the first Union County student to ever receive this award.
The Youth of the Year program is Boys & Girls Clubs of America's premier recognition program, celebrating the extraordinary achievements of its Club members. Now that Carly has been selected as the Greater Charlotte's Youth of the Year, she will go on to compete in the state competition and, if selected, regional and national competitions.
"I was very excited to hear the news. This is a great opportunity to share what we do at the Club," Carly said. "It's also a great opportunity to further the Club's goals and raise awareness so we can initiate new programs and further help the students they serve on a daily basis."
Carly's path to the Boys & Girls Club of Monroe began in 2017 while recovering from an injury that threatened to derail her competitive dancing career.
When a friend invited her to visit the Boys & Girls Club of Monroe, Carly happily accepted. Little did she know that one visit would prove to be a life-changing experience.
"I immediately fell in love with the kids there and wanted to visit more frequently," she said.
Today, Carly visits the Boys & Girls Club of Monroe weekly to connect with the young students.
Through her many leadership roles at Weddington High, including the Mentor Club, Carly also organized a holiday event at her school that provided gifts to every single child in the Boys & Girls Club of Monroe.
After just one conversation with Carly about her time volunteering with the Club, it's clear how passionate she is about making a difference in the children's lives. Even so, Carly is also quick to say that her time working with the students has been just as impactful for her as it has been for them.
"I have learned so much from the kids and their positive attitudes, despite the circumstances they might be in," she said. "Seeing their faces light up and seeing their excitement makes me reflect on being more appreciative and thankful for things in my own life."

In a statement issued when Carly was named Youth of the Year, area director of the Boys & Girls Clubs in Union County David McQueen praised Carly for being a service-minded leader who excels in the classroom and promotes a healthy lifestyle.
"But, what impresses me most is how committed she is in serving as a mentor for the younger members at the Club. She pours into their lives and spreads kindness in our community. She's an example for all of us," McQueen said.
After graduation, Carly aspires to attend the University of North Carolina or NC State University and pursue a career in physical therapy. She's also passionate about removing stigmas around mental health issues.
But for now, she's grateful to have the opportunity to be a positive influence on the kids at the Boys & Girls Club of Monroe.
"More than anything, I want the kids to know that I am committed to being a constant in their life. I also want to inspire them to focus on their grades and give back to others," she said. "They're all such great kids especially when given the chance to show it. I'm grateful to have the opportunity to make a difference."
Union County Boys & Girls Club has locations at East Union Middle and Community Church of Monroe.