Return to Headlines
#UCPSGrads: Parkwood High senior Janna Townsend and UCEC senior Davida Massard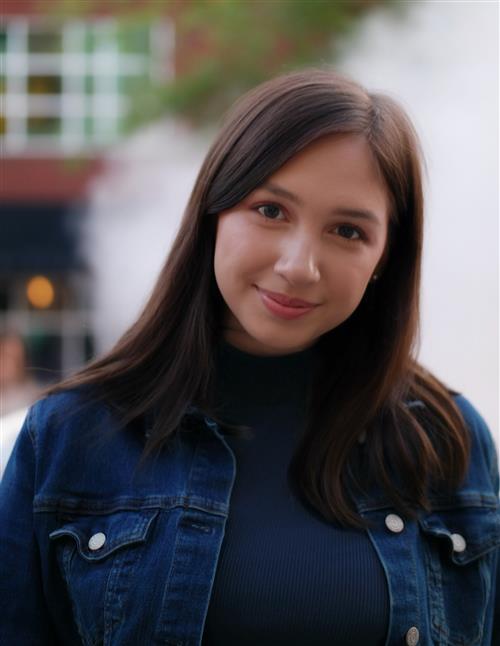 Parkwood High – Janna Townsend
If there is one thing that Parkwood High senior Janna Townsend has always been passionate about, it's seeing the world.
A love of international culture and traveling has always been a part of her life. However, a visit to Korea when she was 12 years old completely solidified it for her: international travel and global studies is what she wanted to do with her life.
From that point on, Janna began to apply for any and every opportunity to study abroad. At 16 years old, she was offered an opportunity by the US State Department to study abroad in Korea for the summer – an experience she says was life-changing and made her even more determined to pursue global studies in the future.
Today, Janna is excited to take her love of international relations to the next level by attending UNC Chapel Hill in the fall and double majoring in political science and global studies.
As her senior year comes to a close, this is what Janna had to say about his time at Parkwood High:
On her love of traveling: My mom came to America from Peru when she was 25 years old, so that international aspect of my life has always been there because I've been traveling since I was little. My oldest sister was a Fulbright scholar and taught English as a second language in Korea, so I went to visit her when I was 12 years old. It was so eye-opening – I'd never been exposed to anything outside of this hemisphere. It was such a great experience that I wanted to go back. I dedicated myself to learning as much Korean as I could and applying to any opportunities I could find to study abroad.
On her plans for the future: In the fall, I plan to go to UNC Chapel Hill and possibly double major in global studies and political science and minor in Korean. I want to do it all. I'll have the opportunity to study abroad through a gap year fellowship and a summer abroad fellowship. I couldn't take the gap year fellowship because I wasn't sure of how Coronavirus would affect traveling, but I will definitely do the summer abroad fellowship. Ten years from now, hopefully I will have completed my masters in international affairs and be working for the State Department.
On how Parkwood High prepared her for life after high school: I really love Parkwood High because the staff and teachers are so encouraging. It's so nice to have a principal who you can talk to, and Ms. Alley is so supportive of all students. The school loves to highlight our achievements and encourage us in everything we do.
On advice for current students: Look for opportunities because there are endless resources available to high school students. I've had to look for many of those opportunities, and I had to keep trying even when I received rejection letter after rejection letter. But it eventually paid off because I was able to go Korea for free in high school. I would love to see more students get to have those same opportunities. If you want something, go after it because it is attainable.


---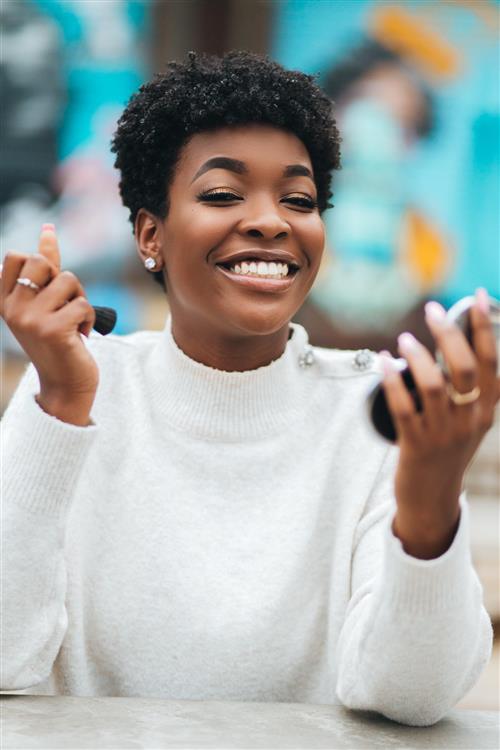 Union County Early College – Davida Massard
By the time Davida Massard was 13 years old, she already had her future career mapped out: she was going to be a cosmetologist. But she was also committed to furthering her education as much as she could while in high school, so she applied to Union County Early College.
Today, Davida is graduating from Union County Early College with not only a high school diploma but also an associate's degree in arts.
Now, with an academic degree under her belt at no cost to her family, Davida is setting her sights on a cosmetology school in Charlotte in hopes of becoming an esthetician in the future.
This is what she had to say about her time at Union County Early College:
On why she made the decision to attend Union County Early College: I wanted to be a cosmetologist and realized that an associate's degree could get me farther in my career path so I decided to apply to Union County Early College. I wanted to make a decision that would help me succeed and be as prepared as I can be in the future.
On her plans for the future: I like cosmetology, but I also know that it's really difficult to go the freelance route with that – you have to have some kind of educational background. Also, I'm more interested in the esthetician side of cosmetology. So I'm trying to decide between several cosmetology schools in Charlotte that offer 18-month esthetician courses. By the time I graduate, I'll hopefully find a job at a salon and work my way up from there. In the future, I hope to own my own salon, teach classes and travel doing cosmetology.
On how Union County Early College has prepared her for the future: Union County Early College has helped me so much and has prepared me so much for the future. In one of my classes, we learned how to write resumes and create portfolios, which has shocked several employers when I go to interviews. Union County Early College also gives us a chance to learn more about the college process so if we want to eventually go to a university it won't be that much of a shock. My friends have said when they go to college, they already knew exactly what to do and expect.
Advice for current students: For students who are considering going to Union County Early College, it's different from other high schools and that's okay. The people that you meet and the experiences that you have – you'll never get that anywhere else. I feel like I'm more prepared for the future and I feel like I'm more prepared for college.