Return to Headlines
Weddington High students build garden for seniors; bridge generation gap
When Weddington High students Diya Shah, Ahana Mukherjee, and Adreeja Mukherjee decided to spruce up a senior center in Charlotte, they had no idea their volunteer work would lead to more than planting flowers and herbs. It brought them public recognition, as well as an unexpected opportunity to interact with some of the seniors, and bridge a broad generation gap.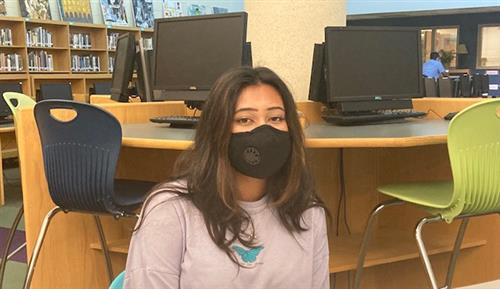 "We walked into this thinking we're going to build a garden," Adreeja said. "We're going to put a water feature in, make a bench, put a pathway in, do something nice for these people. And, then it blew up a bit and people were impressed by it. That's interesting. It was nice. It was really heartwarming that people cared about it."
During the Indian Festival of World Unity and Wellness, the Hindu community in the greater Charlotte area recognized the students for the work they're doing to make life a little better for the elderly. Representative John Autry, of District 100 in Charlotte, gave a plaque to Diya, Ahana, and Adreeja.
"I was just really impressed that they would go out of their way. It wasn't even a school-related, school-specific event but they took it upon themselves to do that," said Dr. Jeff Kraftson, the principal of Weddington High, who attended the ceremony to show how proud he is of the students for their service.
Their community work started in September when Ahana and Adreeja's mother, who runs Nrityangan Cultural Dance Academy, told her dance students that the Shanti Niketan Senior Center of Carolinas needed some help. Shanti Niketan is a crisis center for elderly Indian residents. The exterior of the property had fallen into disrepair.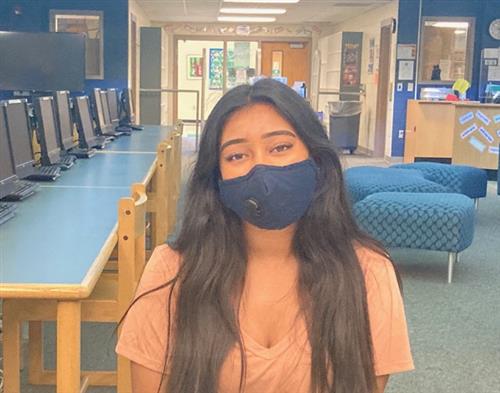 In Adreeja's eyes, "it doesn't look like a place where people would live at all. The backyard was torn down. There was nothing there. The brick walls had moss all over it. The leaves were covering the steps. You couldn't see it at all. It was very odd to see." It also bothered Ahana Mukjerheee because she knows some of the residents. "I was already very close with them. When you go to the area, it's not a very happy place. It's very shady and kind of gloomy. We all wanted to make them feel happier so we put a garden there to lift the mood."
The three students took on the task, and made it a mission to create an oasis some 25 miles away in Charlotte. It's a lot of work. The kind of work that Diya Shah hadn't known. "I've never been a garden person or done outside work. I've learned to move things around, fix the fence, and plant things."
The girls visit the center either every weekend or on days when there's no school. Other people heard about the project and have now joined the students' undertaking. Donations have started to come in to help pay for materials.
The garden project is also bridging a generation gap between tech savvy teens and seniors longing for the old days, missing their homeland of India, and the ways of their culture.
"Whenever there is a community gathering they feel like they're left out because we as humans are more focused on youths - what is needed for child development - more than what is needed for senior care" said Nimish Bhatt, who oversees the center.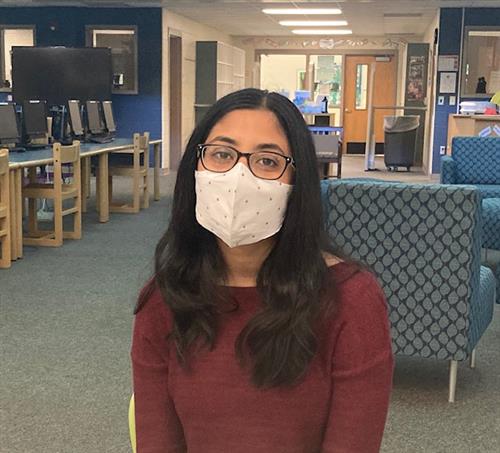 Bhatt said the most precious gift of the garden project isn't the view that will one day grace the property. For him, it's the preservation of Indian culture. Young people are learning from the elderly. "It's an exchange of expertise that both of them have," he said. "One is an encyclopedia of life experience. Another is the new educational way of how the world is changing."
Bhatt decided the students' work – both tangible and intangible – deserved recognition. A volunteer project that doesn't have anything to do class credit has taught Diya, Ahana and Adreeja the lesson of their young lives.
"We've learned about the hardships that people have to go through sometimes. We've learned how to keep our head in the game. We've learned how to make ourselves stronger through this. We've learned how to communicate with other people. We've learned how to take pride in what we're doing. We've learned how to get word out to other people. We've learned how to work with other people. We learned a lot through this."