Return to Headlines
#UCPSGrads: Monroe High senior Shanise Anthony and Weddington High senior Carley Wilton
Monroe High – Shanise Anthony
Monroe High senior Shanise Anthony has already begun a future geared toward working with animals. With a 4.2 GPA, Shanise was the advisor for Future Farmers of America (FFA), the president of the National Honor Society, and a member of the Book Club.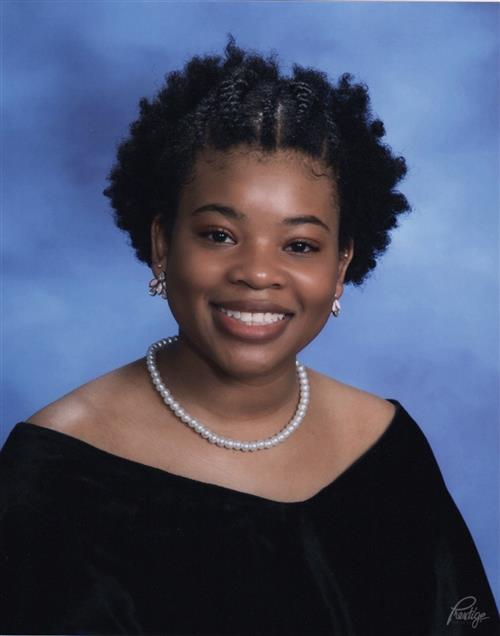 Outside of school, Shanise has volunteered her time reading to students at East Elementary School and helping out at Union County Animal Shelter.
This fall, Shanise will attend North Carolina State University (NCSU) this fall and plans to study animal science.
On her plans for the future: Next fall, I will be attending North Carolina State University as an animal science major. At NCSU, I will be a part of a United States Department of Agriculture (USDA) funded food animal program led by Professor Dr. Merrill. This program will help me discover what career within animal science I might like to pursue. The program is all about making connections with leaders in the field and learning about what a career in food animal care is like. I would also like to join other clubs and organizations on campus, not only centered around agriculture but also in community service and leadership.
On how Monroe High prepared her for the future: Before attending Monroe High, I had only attended predominantly white schools. This ultimately caused me to become consumed with the constant effort to be someone I wasn't. At Monroe High, I felt very accepted as I was. Being surrounded by other minority students allowed me to blossom into the young woman that I am today. Monroe High prepared me for the future by teaching me how to be confident in myself and what I know. Constantly questioning yourself will only hold you back from taking advantage of the opportunities that come your way. Monroe High also prepared me for my future through their agriculture department. I was able to take courses in animal science and join FFA, which allowed me to participate in career and leadership development events. I took part in veterinary science, food science, and meat evaluation which have taught me so much about the field that I will soon be entering. Monroe High also prepared me academically through their AP Capstone program. Not many schools in Union County offer it, and I feel that it has truly prepared me for the research, writing, and presenting that I will be expected to do while attending a university. My counselors, teachers, and college advisors all prepared me for the college admissions process. As a first-generation college student, I was clueless as to where to start. Staff not only helped me apply to college, but they also showed me how to apply for scholarships and financial aid. Without them, I am not sure I would have been able to attend my dream college.
On advice for current students: Take advantage of every opportunity that is presented to you. UCPS offers so many programs that allow students to earn both job certifications and college credit. Joining clubs introduces you to new people and allows you to try new things. Most of the time, you lose close to nothing by trying something new, but by not taking advantage of an opportunity, you could miss out on a life-changing experience.
On her fondest high school memory: My fondest high school memory was prom. Our theme was "A Night in the Garden." It was such a fun, magical, night. It was like the last hurrah for us seniors. That's the last night I got to see many of them before graduation. Prom was a night that I know I will look back on each time I remember my high school experience.
Weddington High – Carley Wilton
Weddington High senior Carley Wilton's school spirit transcends the school's hallways, and it expands to the community to serve others.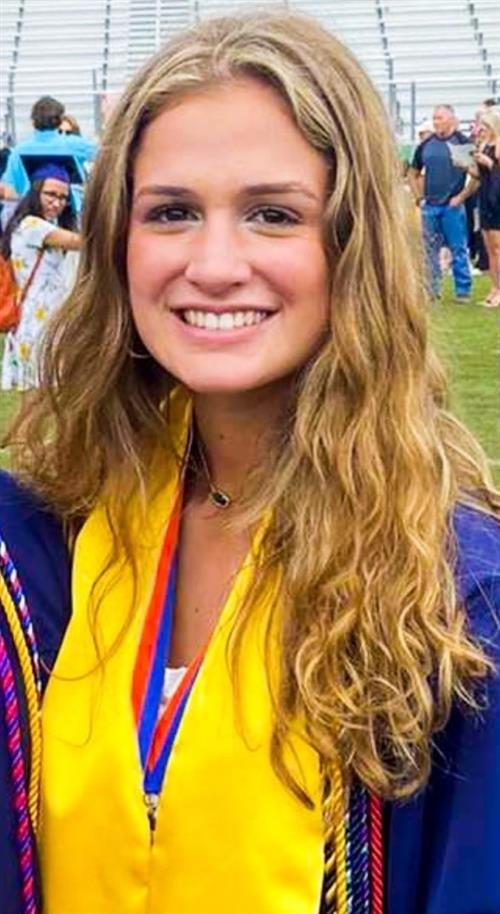 During her time at Weddington Carley was on the cheerleading team, a softball manager for the girls' softball team, a member of student government, BETA Club, National Honor Society, National History Honors Society, and vice-president of the Rachel's Kindness Matters Club, and vice-president of the Weddington's Closet - both promoted kindness and giving to others.
Outside of school, Carley volunteered her time at the Ronald McDonald House in Charlotte, Matthews Helping Hands, and served as a cheerleading coach at Weddington Middle and for a local youth program. With all these activities, she maintained a 4.4 GPA.
This fall, Carley plans to attend North Carolina State University to study elementary education.
On her plans for the future: I plan to attend NC State as a teaching fellow and major in elementary education. After college, I will teach in North Carolina for two years. After teaching in-state for two years I'm not sure where I will go, but I know I will be teaching third-grade students.
On how Weddington High prepared her for the future: Weddington High has prepared me for the future by equipping me with all the skills I need to be successful in life. The skills include personable skills, time management skills, problem-solving skills, and finally communication skills. Each person I came in contact with at Weddington High taught me something that I can carry with me for the rest of my life. The relationships I made at Weddington are relationships that I know I can go back to for the rest of my life, with people I know I can go back to if I ever need help. I am so thankful that I was able to attend Weddington High because I would not be the same person that I am today.
On advice for current students: Don't be afraid to try new things or take a leadership position. Just don't be afraid because fear is what keeps you from flourishing to your full potential. If you're too scared to try something you'll never know what could have been. Try new things whenever you can, and always work hard for what you want.
On her fondest high school memory: My fondest high school memory would have to be winning cheer states in 2019. Because all the hard work my team put in paid off, and it allowed us to win after 10 years of not competing.
Published June 10, 2021