Return to Headlines
Suicide Awareness Month: Piedmont High club works to bring awareness to mental health and suicide
September is Suicide Awareness Month and the Piedmont High student lead club, Break the Silence is kicking off this month with a loud and clear message for students: you're not alone, you can be yourself and there is a safe place to express your feelings.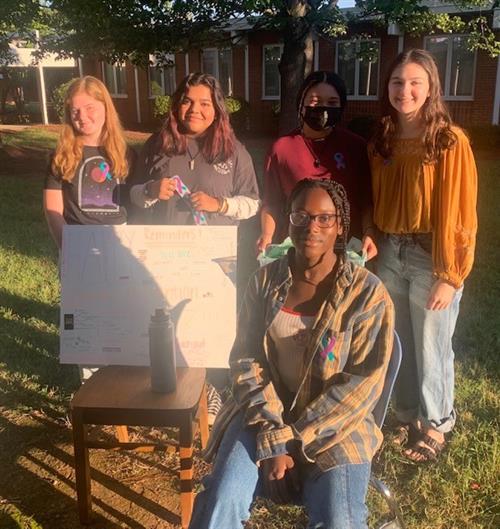 Sept. 5-11 was also National Suicide Prevention Week and the group has put together an event to help get the word out and stop the stigma around mental health and suicide.
On the morning of Friday, Sept. 10, in recognition of World Suicide Prevention Day, students from the group greeted their classmates as they entered the school building and passed out information and resources around suicide prevention and mental health awareness.
"Break the Silence is definitely more than suicide prevention. You get to know other students, you get to talk to them, you get to make relationships not just with your grade level but also upperclassmen, lower classmen and make everyone on feeling included," said Jordan Deal, a sophomore at Piedmont High and a Break the Silence member. "It's ok to not be ok sometimes and not being ok is actually the road to recovery and recognizing that, and that is the entire purpose of this club."
Formed four years ago, Break the Silence has grown to have nearly two dozen student participants. Earlier this year, the organization worked with MTV on a promotional and awareness project all pertaining to facts and myths surrounding mental health.
"We're about information, education, peer support, and doing the right thing and thinking about other people," said Janet Smith, an English teacher at Piedmont High and sponsor for Break the Silence.
Throughout the pandemic, the group managed to stay together by meeting and checking in with each other virtually. The group hopes to see similar groups expand to more schools throughout the district. They look forward to hosting monthly events to keep the conversation going.
"This generation of students is actually more comfortable talking about their mental health, and this group gives them a safe space to have that open dialogue," said Andy Fisher, an English teacher at Piedmont High and sponsor for Break the Silence.
At every Break the Silence meeting there is a school counselor in attendance and the meetings are confidential.
To assist with mental health and suicide awareness, UCPS has a Suicide Intervention Protocol (SIP) in place at each school for students in need.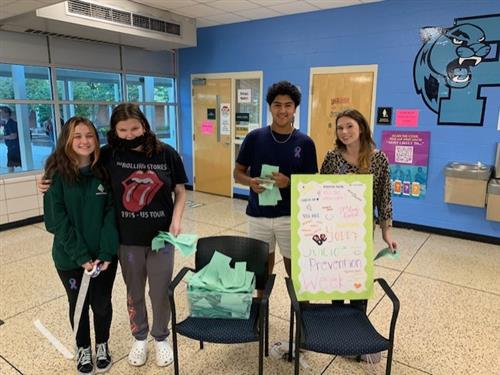 SIP has a required two-day training for all student support staff members at UCPS, which includes school counselors, nurses, psychologists, school social workers, and mental health therapists - all designed to help staff respond to a student who is experiencing suicidal ideations or non-suicidal self-injuring behavior. This year, to ensure all UCPS employees understand what to do and who to contact when they are aware of a student in crisis, the SIP faculty in-service video will be available on Safe Schools, an online training system for all staff.
"There is a stigma surrounding the discussion of mental health which creates barriers in accessing help. It's not a school issue it is a community-wide issue. We are certainly in a mental health crisis in so many ways and we all are responsible for providing information bringing awareness to alleviate barriers to access the support that is needed," said Belle Walker, lead UCPS school social worker.
UCPS students can reach out to the student support services team at their school if they or someone they know needs assistance. For more information, on SIP at UCPS please contact Belle Walker at belle.walker@ucps.k12.nc.us or call 704-296-6383.
For more information on suicide prevention, please contact the National Suicide Prevention Hotline at 1-800-273-8255. Or you can text the Crisis Text Line by texting HOME to 741741. Both services are available 24 hours a day and seven days a week.
In addition, UCPS has a Tip Line and Say Something Anonymous Reporting System for parents, students, staff, and community members to share feedback, give kudos or report a safety risk. To report information anonymously, please do not include contact information in the submission.
Published September 13, 2021