Return to Headlines
Where are they now: Seemingly unrelated activities can lead to your profession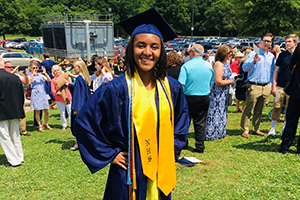 There are many similarities between learning a language and playing sports. They are, however, not always obvious. Looking back, Erin Addison, a 2018 Weddington High School graduate, sees parallels between them and her current position as a project analyst at Home Depot in Atlanta. She's learned to pivot, take measured chances, strategize and overcome obstacles.
In high school, Addison was a point guard and a leader on the girls' basketball team. She was a part of some undefeated seasons and conference championships. Her interest in Spanish began in middle school and continued through college. Her high school Spanish teachers' engaging lessons are what she remembers most about their classes. It made her want to continue studying it.
"One of my Spanish teachers at Weddington, Jessica Martinez, was from Chile. We were fortunate to have a native Spanish speaker eager to share her language and culture. She was patient, too," said Addison. "We would learn a lot through songs to help us with grammar. I loved how she made learning fun and took us out of our comfort zones. My friends and I probably leaned into it more than some others. I still have the songs in a playlist."
At Washington & Lee University, Addison majored in Spanish and business administration while continuing to play basketball and was team captain for two seasons.
"Playing at the collegiate level is demanding. Now, you are playing against a whole bunch of all-star teams. We got to our conference finals only once and lost," said Addison. "We made it to the NCAA Tournament my senior year of college, which was great. That was only the second time in our women's basketball program's history we'd done that."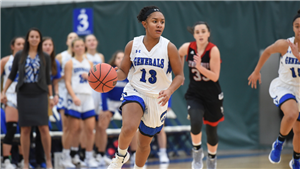 Addison knew basketball and Spanish would be a part of her life, but business administration was not on her mind. It was an option she had avoided because both of her parents worked in finance, each with a different business administration focus.
"I was like, no, I want to be different. I wanted to go to college and dig into anything I could find that wasn't business. I tried. I took religion, math and education classes," said Addison. "Then I took e-comm, business and marketing classes, which were great. I got to touch on different areas of interest and still make headway in my major."
Similar to basketball, keeping up with a learned language requires practice. In the summer of 2019, Addison taught English in Ecuador for eight weeks. She had a friend who was traveling there to conduct a study for her senior thesis. She invited Addison to go along. They stayed with a host family who knew of a camp needing an English teacher.
"I wasn't doing it through my university. It just happened very organically. I guess you could say it was international networking," said Addison. "It was hard. I have so much respect for my teachers. Going from learning to teaching, you see that everything they did had a purpose. They don't magically come up with ideas. They have a plan. I remembered what made my Spanish teachers' classes fun and used some of those things. Also, I contacted my Spanish professor, Ellen Mayock, to review my curriculum planning."
As Addison neared the end of college, she wanted to keep up with her Spanish. Many of her professors encouraged her to apply for the Fulbright Program, an international exchange program. She did and didn't think much about it until she got it. Addison was awarded a Fulbright English Teaching Assistantship to Uruguay for eight months.
"I was super excited because I do like education. In many indirect ways, I've always been around it. I've taught at W & L, too. I assisted in helping with a class for new students in their first semester. It was like college 101. We talked about time management, building friendships and who to talk to when they were homesick."
Addison will travel to Uruguay in 2023, and her current employer has agreed to the break. She expressed her gratitude for working in an organization that values its associates.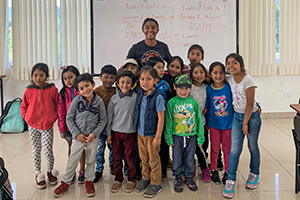 "I'm getting to use my two majors right out of college. I work for Home Depot as a project analyst on the online and marketing team, which is part of the finance department. I'm supporting the website and the app to understand their sales, how they compare to competitors and their market share," said Addison. "Through my work, I get to see a lot of aspects of the company. Like in college, I get to do a little bit of everything which I enjoy. I get a high-level view but don't get tunnel vision."
Addison's skills from high school, college, and now her profession are complementary. She has led teams, taught others, solved problems and collaborated when necessary. Her ability to continually learn is what makes her successful.
"We get sent out on research missions. We compile that information and offer it in a way others can understand," said Addison. "The terms and jargon are different from what we use every day. Actively learning a foreign language has given me the skills to learn this new language and be able to explain it back to someone."
What she has learned from her experiences, and what she would recommend to students, is to take classes in areas of interest because they will lead to a career path.
"I think sometimes we can get caught up in one way of thinking. I want to be a doctor, so I'm only going to take science classes, or those are the only classes I care about and will focus on," said Addison. "Everything is so connected that if you take classes in what you are interested in, it will relate to whatever career path you want to go down. You don't have to force it. That's something that Weddington and Washington & Lee encouraged."
08/01/2022